Step 1: Get Out In The Open
Park your vehicle in an open area. The device will need to connect to a cellular signal and GPS satellites. This will ensure you have a reliable connection right out of the gate.
Step 2: Plug In Device
Find the OBD-II (on-board diagnostics II) port on your vehicle, typically located on the underside of your vehicle dashboard to the left of the steering column. Now, simply plug the Carmine device into the port – and be sure to give yourself a high five for making a smart choice.
Step 3: Start Your Engines
Once your device is plugged in, start up your vehicle. The power from the vehicle will provide the juice it needs to make the initial cellular and GPS connections. Going forward, the device will be in sleep mode while the vehicle is off, and then auto-connect when started.
Step 4: Take Your First Drive
From now on Carmine will start crunching the GPS and OBD-II data and serve it up to you via our web portal. You are ready to experience the power of Carmine.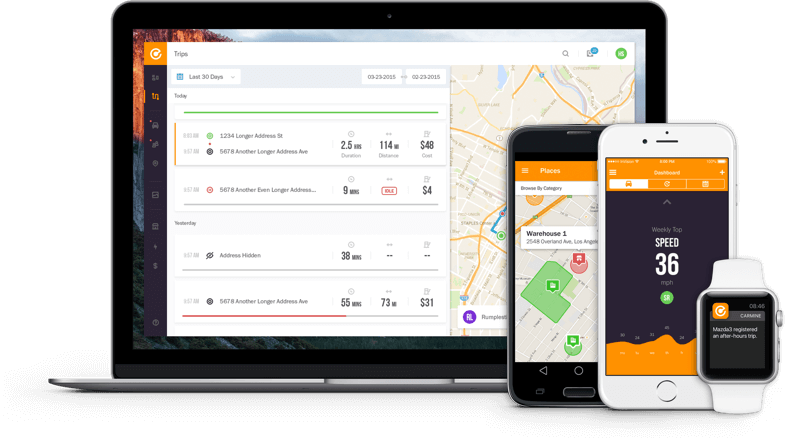 Use Carmine On Your Mobile Device.
Carmine goes wherever you go, whether you're taking a service call or checking on jobs out in the field. Log into the portal from any connected mobile device and track your fleet with a few taps and swipes. That's real-time peace of mind, any time.